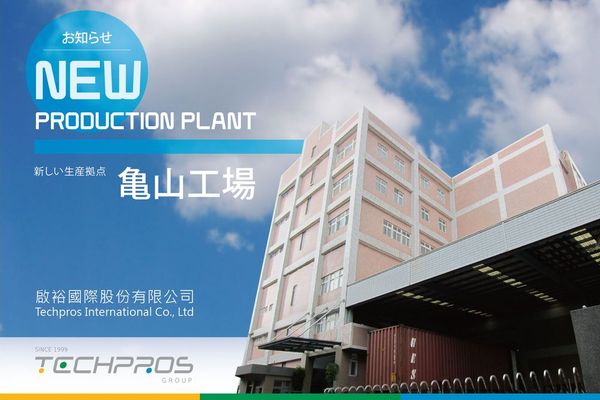 With the Summer time is coming, let us embrace the new surprises and challenges. We would like to appreciate your patronage and support to keep the business growing continually.

These years our company endeavor to streamline the plant organization. One stop solution to produce a various of products to meet the demand of customers. To enhance the goal, we have moved the factory from Shulin, Taipei to Guishan, TaoYuan. This July, the new plant not only increase the production capacity in wooden processing, metal processing, sewing processing as well as wooden coating, but also set up the new production line in foam mould, plastic injection and metal powder coating.

All of the Techpros employee is forward the new milestone to serve you and welcome you to visit us.