Information
Product Code Mari 05
Material
Color
Dimensions
W560 x L560 x H920mm
Overview
Seat Shell: Beech Laminated Melamine Plywood
Chair Legs: Solid wood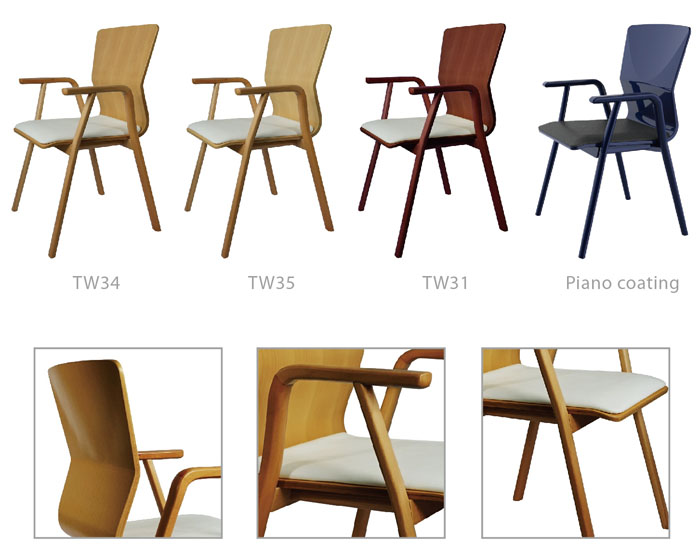 An aesthetic design of natural ingredients creating special ambiense combined with
classic and contemporary design, using clever and professional wood techniques to
make unique stylish armrest for increasing more natural feeling, completely interprets
the combination of classic and future-orientated aesthetics.
In order to make spaces with complete and coordinated ambiense, Mari series
was born.
Simplicity, nature, durability, and aesthetics are four elements of Mari combined
with simple streamline, natural wood, tough bentwood, unique curving back
and armrest design, here comes the series of Mari.
The Japanese meaning of Mari is "truth and beloved" and also "plentiful harvest" in the Japanese dialect.
・Ergonomic shell design
・Beech laminated high pressure design bentwood with friendly environment lacquer coating.
・PVC leather or fabric cushion