Production Intro
The main components of furniture: wood and metal, general plant only focus on one. Techpros do both expertise and integrate process to reducing errors dramatically and shorten production time.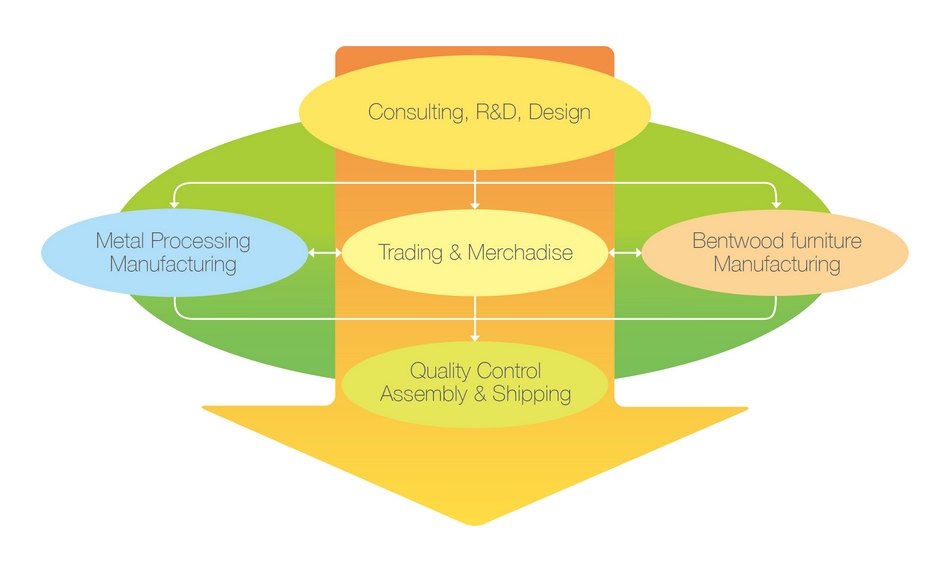 Bentwood Chair Production
Since 1999, TechPros engaged in public space furniture design and production, including bentwood chairs, stacking chairs, restaurant chairs, bar chairs, auditorium & theater chairs, school and office furniture.
TechPros has three production plants in Taiwan. The plants are installed with advanced and automatic machinery equipment including high pressure molding, high frequency induction hardening machine for wooden products, CNC profiling to do chair shell shape, timber, chipboard and plywood/solid wood processing machines as well as metal cutting, CNC metal bending, robot arm welding, punching machine and sewing machines. From bentwood processing, metal processing, mechanical sewing to final assembly operations, all manufactured and test completed in Taiwan.
Clients can choose a wide range of materials for seat shell, and have various designing options by different category of the seats. The durable seats are made of bentwood coated with laminated melamine and phenolic resins. This high-pressure decorative laminated (HPDL) bentwood chairs with flame-water and abrasion-resistant resin coating.